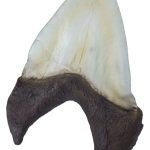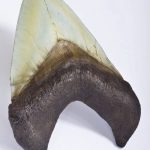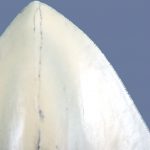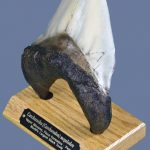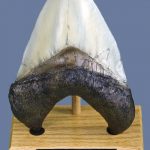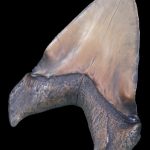 Carcharocles (Carcharodon) megalodon Tooth – Display Replica ( BHI #126460 )
Carcharocles (Carcharodon) megalodon Tooth – Display Replica
(BHI #126460)
$

90.00 –

$

120.00
Availability:

In Stock
Production times may vary. Custom products are not always available on hand. Please contact us for production time and delivery.
The Work is a product of the artistry, artwork, and preparation of BHI and/or their affiliates. As such it is protected under United States and International Copyright laws. Any duplication of The Work without written authorization of the copyright holder(s) is not permitted and is subject to civil and criminal prosecution, excluding the following:
1) BUYER may capture media of The Work for use in BUYER's promotion, advertising, and marketing, except where such use creates consumer merchandise.
2) BUYER may capture media of The Work for use in BUYER's interpretive media.
Details
This is a replica of the largest known, complete shark tooth that has been found to date. If the ratio of tooth size to body length for the living Carcharodon (Great White Shark) is the same for Carcharocles, the shark that this tooth came from would have been over 70 feet (21 m) in length! That would make this shark the largest known carnivore that ever lived, and it would have had a mouth so large that a human could have walked upright into it.
Peter Larson discovered this tooth during one of his trips to Peru, where he stumbled across it in a tire track! The original specimen is in the collection of Black Hills Institute of Geological Research.
| | |
| --- | --- |
| Age | Late Miocene (About 6 MYA) |
| Locality | Pisco Formation – Departmento Arequipa, Peru |
| Credit | The original specimen is in the collection of Black Hills Institute of Geological Research. |
| Source | Bone Clones® |
| Notes | Please contact us for production time and delivery. |
| Size | ~ 7.25″ l (18.5 cm) |
Additional information
| | |
| --- | --- |
| Carcharocles (Carcharodon) megalodon Tooth | Display Replica, Display Replica On Base |